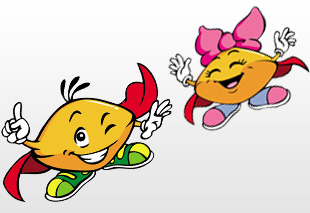 SIP Abacus & Brain Exercise, Singapore
is a skill development & training organization for children. The
Abacus-based Whole Brain Development
programme and the
Achiever's Mind & Attitude
programmes offered by SIP Abacus & Brain Exercise, Singapore have been developed after years of research & testing and is of international standards. These programmes focus on enhancing the learning ability of the child and positive behavioural changes that are crucial to achieving overall excellence in the growing up years.
SIP Abacus & Brain Exercise, Singapore
is the authorised country distributor in Singapore for
SIP ACADEMY (MALAYSIA) SDN. BHD
, and
AMA Academy (M) SDH BHD
which are the global headquarters and hold all rights to the SIP and SIP Academy, AMA and AMA Academy brands.
SIP Academy is a member of Asia Abacus & Mental Arithmetic Research and Development Affiliation (AAMARDA). SIP Abacus and Brain Gym program is currently available in 16 countries. More than 3,25,000 children have benefited from this program from 1000 learning centres spread across these countries. In Singapore, this program was initiated in 2010 and is today offered through a mix of centers based in schools as well private centers.
At
SIP Abacus & Brain Exercise, Singapore
we realise each kid is unique with her/his potential to be a winner. SIP's credo has always been to develop programs 'Keeping the Child in Mind' and hence follow the fun learning methodology. This fun learning methodology achieves the objective of making the child achieve excellence in all spheres of life and not just academics. This requires constant communication between the three - viz. Parent, Teacher and the Child to ensure best results.
SIP Abacus & Brain Exercise, Singapore's
training methodology is proven and adheres to high quality standards. All course instructors undergo intensive quality training according to the international norms laid down by SIP Academy.
The
Achiever's Mind & Attitude (AMA)
programme was launched in Singapore in May 2012 and has received very positive feedback from parents who have put their children through the Mid Brain Activation workshops. The AMA Academy (M) SDN BHD was launched in November of 2011 after a rigorous 3-year research stint conducted by the faculty of SIP ACADEMY to create and hone a programme that catered to the mental development of children.
The AMA programme was developed in response to the scarcity of child mental development programmes. Presently, the norm for gauging a child's mental capacity and capabilities are based solely on academic excellence that results in the use of many learning programmes that focus on imposing skills and knowledge on children. What many have failed to see is the equal importance of emotional health, social development and personal attitudes in a child's cognitive and character development. The AMA program is designed to stimulate and activate a child's brainwave in a way that encourages advanced cognitive functioning.